During the last several years, there has been growing attention to what can be done to improve the well-being of children and youth who have been abused or neglected and have been placed in the County foster care system. There are currently 28,000 children in foster care in Los Angeles. According to some studies, one-third to one-half of the youth who "age out" of foster care end up homeless for some period of time.
Many initiatives are underway to try and address the challenges of children and youth in foster care and those aging out of foster care. A new approach to address homelessness among the most vulnerable foster youth who are "aging out" has been the development of permanent supportive housing. Among the foster care agencies that have been long-term operators of licensed facilities, and transitional housing for youth "aging out", and are now developing permanent supportive housing, are David & Margaret Youth and Family Services, Penny Lane Centers, and St. Anne's.
Shelter Partnership works with these agencies and increased our donations to the number of foster youth agencies we serve. During the period of January 1, 2016 to November 30, 2016 we served 32 foster care agencies and distributed $1.7 in new goods.
According to Charles C. Rich, Executive Director of David & Margaret Youth and Family Services, who recently opened Cedar Springs, a 36-unit permanent supportive housing development on their campus in La Verne: "Shelter Partnership has been a great partner with us for many years, providing much needed supplies for our children and youth in foster care, in our residential treatment program, and to our youth who have exited the foster care system who are learning how to live on their own. For all our new residents in our Cedar Springs Apartments, Shelter Partnership helped us secure some great items to put in welcome baskets. Shelter Partnership certainly adds value to the services we provide to those in need."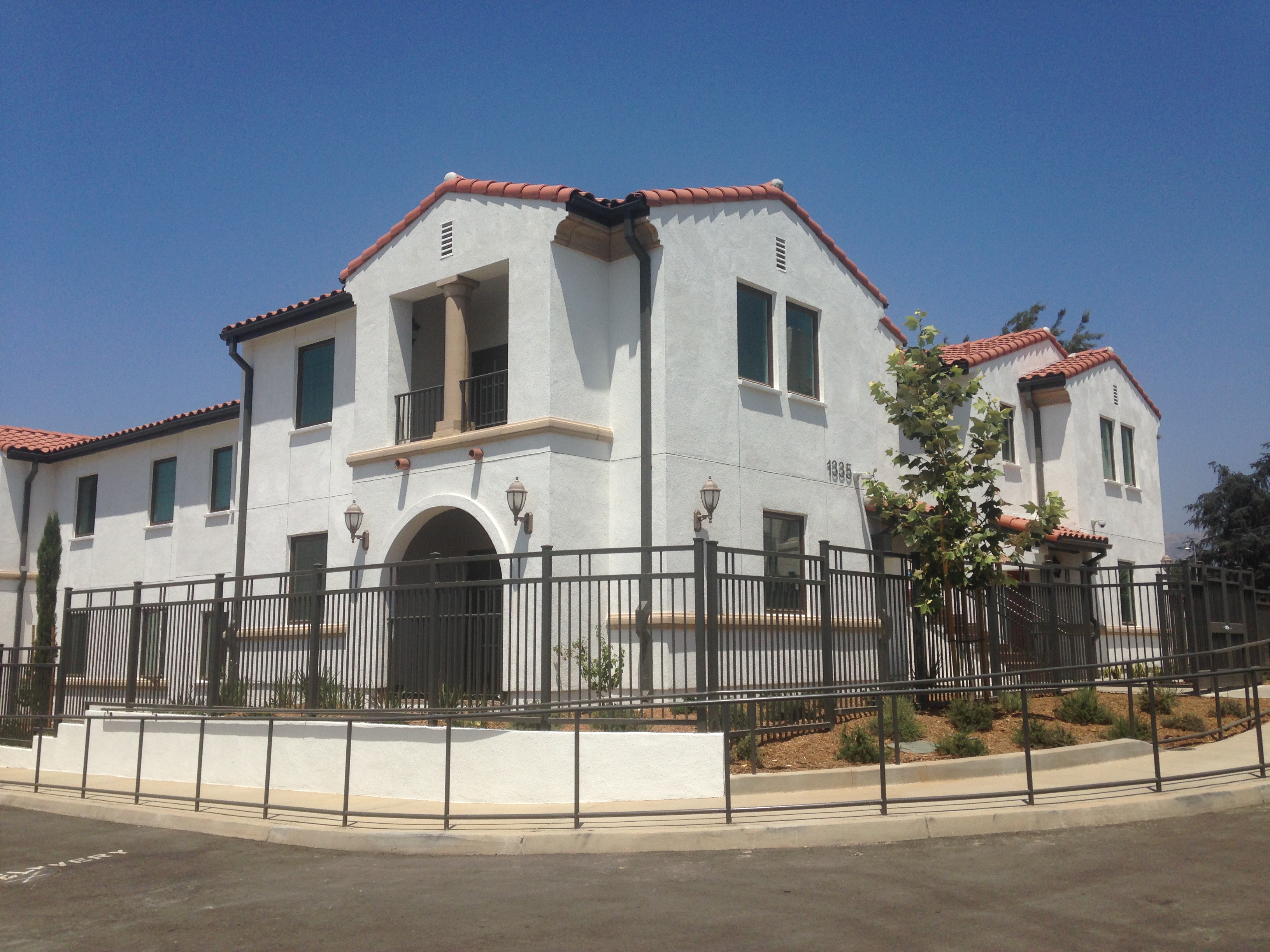 David & Margaret Youth and Family Services 36-unit permanent supportive housing development, Cedar Springs, that provides 25 units for transitional age youth who have aged out of the foster care system and 10 units for families in need.