Creation of Our Associate Board Brings in Young Professionals to Help Raise Awareness and Funds
Shelter Partnership's Young Professionals Associate Board kicked off its inaugural year with lively mixers, volunteering, educational events, and fundraisers. The 15-member group was formed to serve as ambassadors for Shelter Partnership, raising friends and funds to help fight homelessness in LA County.
The Associate Board's first fundraising activity was a great success. Several members participated in the Hollywood Half Marathon coming in second place in fundraising by raising over $7,000. The group's first event, Socialize to Revitalize, was a mixer that took place June 16th on the rooftop of the Watermarke Tower. The event drew more than 80 people and included a DJ, silent auction, and appetizers. More recently, the Associate Board hosted Care and Share, a casual mixer held at Arts District Brewing Company with the goal of raising awareness of Shelter Partnership's resource distribution program. The event required attendees to donate a pack of socks for the S. Mark Taper Foundation Shelter Resource Bank. Almost 400 pairs of socks were donated in total. While these events were filled with fun, positive energy, and generous donors, the group's most impactful activity was their learning event in Skid Row.
On August 20th, the Associate Board and their invited guests had the chance to learn up close the realities and hardships plaguing the residents and homeless persons living in Skid Row. We enlisted the help of our friend and recent Shelter Partnership Annual Dinner honoree, Los Angeles Police Department Senior Lead Officer Deon Joseph, to lead a lecture and walk through a neighborhood that epitomizes Los Angeles' homelessness epidemic.
Officer Joseph wanted to minimize our time outside as there had been a spike in crime and drug use during the time of the event. As such, participants toured the Central Division Command Station where Officer Joseph spent the first half-hour explaining why he and many of his fellow officers choose to stay working in the Central Division and the Skid Row beat. After a walk to San Julian Park, he closed with remarks on how he believes the biggest issue in Skid Row is mental illness.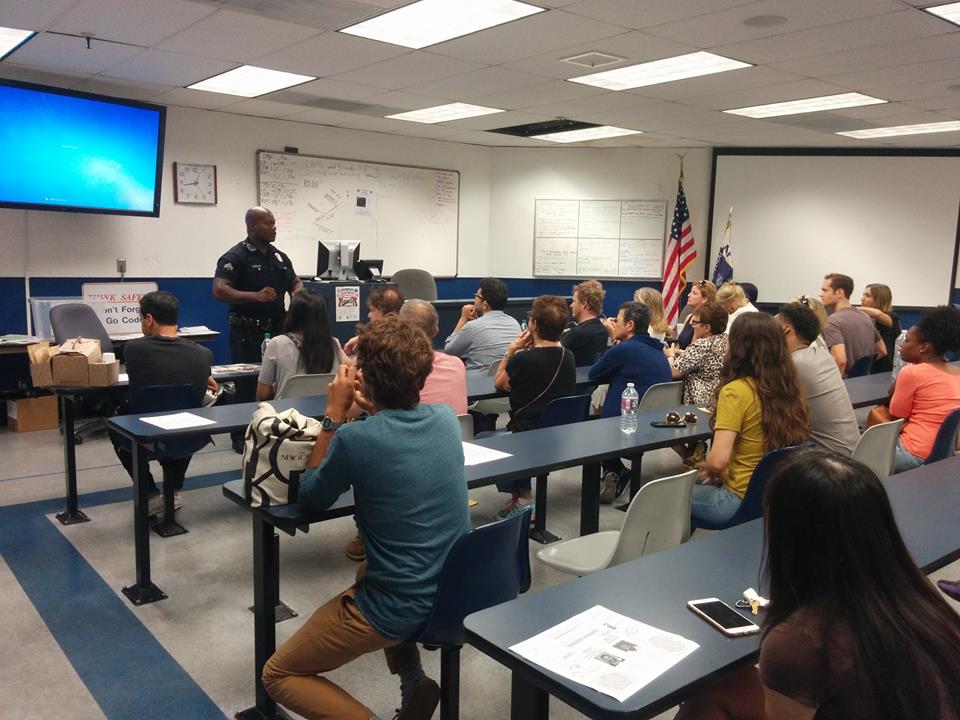 Officer Deon speaks to the group about mental health and homelessness.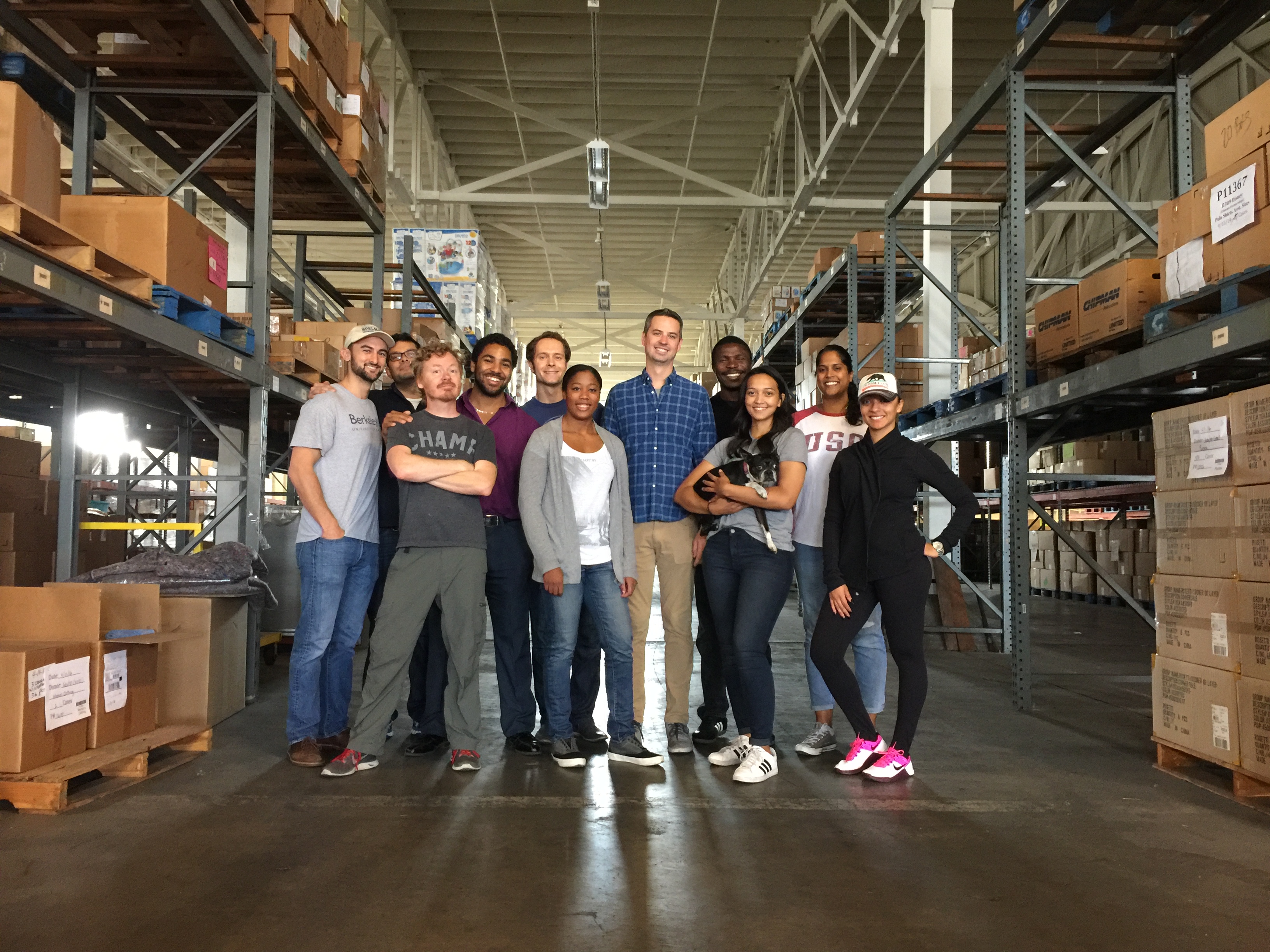 Members of the Associate Board in our warehouse, after volunteering to sort clothes at our S. Mark Taper Foundation Shelter Resource Bank project.