Two members of the Shelter Partnership staff are celebrating major anniversaries this year: our Warehouse Manager Jerry Ayala and Development Director Tracy Wallace. Jerry has been at the warehouse since day one in 1989. Tracy has now guided us through 20 Annual Dinners, innumerable grant requests, site visits and reports since 1999.
Ruth has often told the story of how she met Jerry Ayala. Picture it: Los Angeles, the late 80s. (Everything is in black and white.) Coming into the office, Ruth has daily encounters with a certain parking attendant whose precision, attention to detail, and serious demeanor catches her attention. She sees a person somewhat like herself: a natural organizer with an obsessive work ethic who cares—a lot—about what they do. One day, she went up to this parking attendant and made him a surprise offer to come run a warehouse in the City of Bell. A gut feeling about a person has led to a life-long working relationship. Jerry Ayala is the first and only manager our warehouse has ever known. Over the last 30 years, Jerry has helped us distribute $250 million worth of goods to the homeless of L.A. County, worked with thousands of volunteers, and built a tight-knit warehouse staff that serves as Shelter Partnership's foundation.
Now . . . flash-forward to 1999. People are gearing up for Y2K, season 5 of Friends is must-watch TV, and we were all livin' la vida loca. Shelter Partnership was ready to enter a new millennium and needed new leadership to help us grow with a modernizing world. A friend of Ruth's recommended a development professional looking for a new challenge. One summer afternoon, Ruth met Tracy Wallace and they felt an immediate click. Since then, Tracy has led our fundraising operation, raising the money needed to realize Shelter Partnership's mission to serve the homeless of Los Angeles. Tracy serves as a wonderful ambassador for Shelter Partnership in building corporate and foundation relations, supports several Governing Board committees, helped launch the Associate Board of Young Professionals, and doesn't mind sharing her office with a sleeping dog named Inky.
Shelter Partnership, our community partners and the less fortunate of Los Angeles have all been affected by the work Jerry and Tracy have done. Thank you both so very much for all your hard work and dedication. Without you, Shelter Partnership wouldn't be the organization it is today.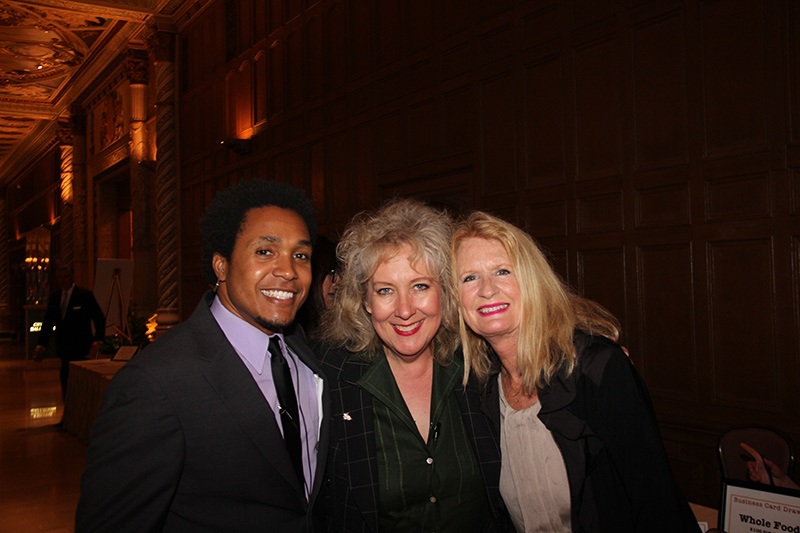 SP Development Director Tracy Wallace (center) at one of our Annual Dinners with Otha Cole and Layna Kent.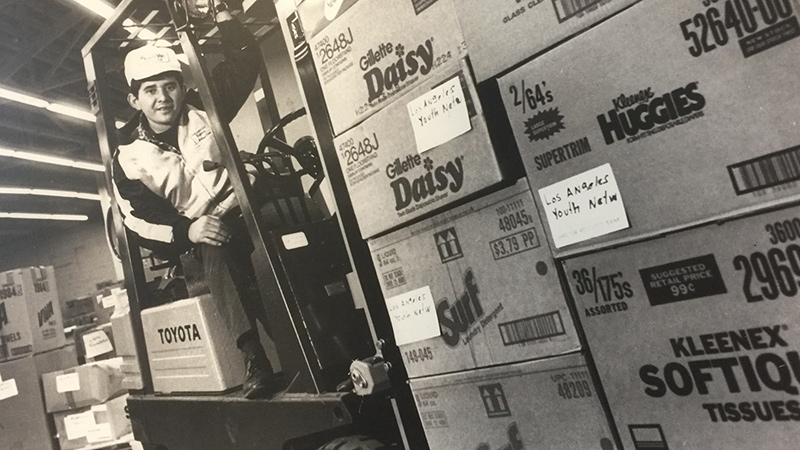 Jerry Ayala, our Warehouse Manager, in the early days of the S. Mark Taper Foundation Shelter Resource Bank.