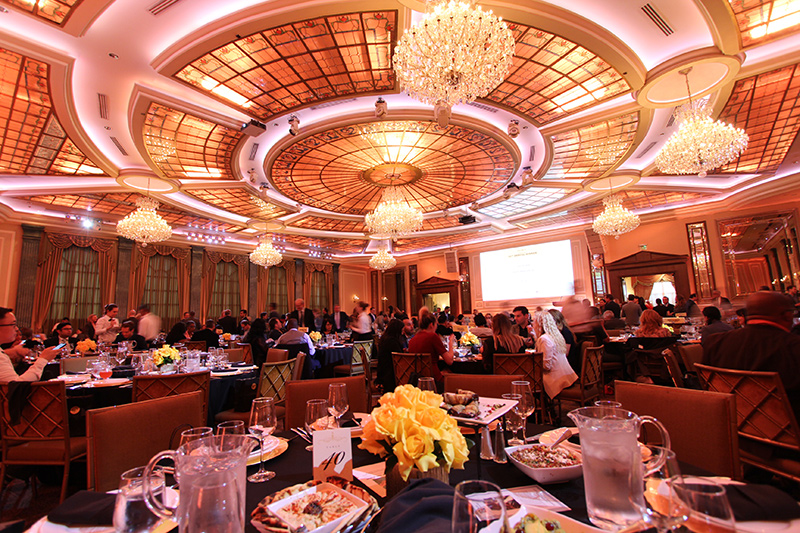 Our 30 th Annual Dinner was held at a new venue this year – the Taglyan Complex in Hollywood.
What a great ballroom!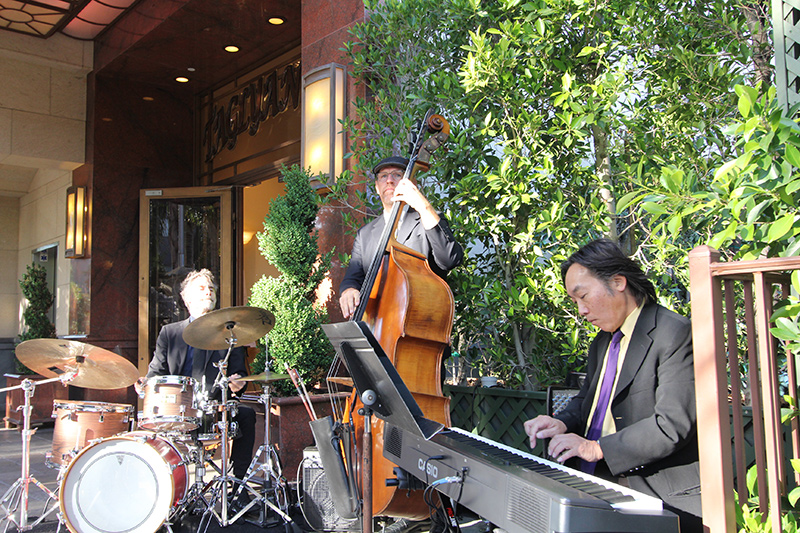 Some live music was provided during our reception.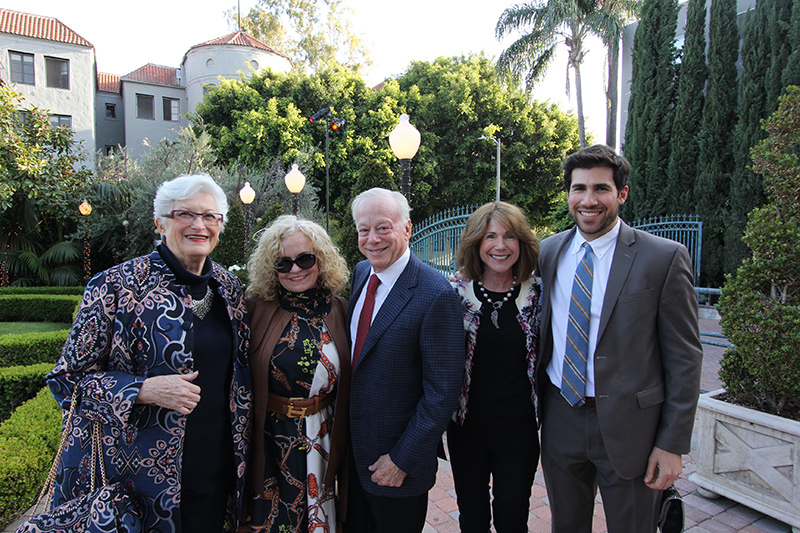 Meeting and greeting in the Taglyan courtyard, from left: SP Board Secretary Louise Oliver; SP Board member Terri Kaplan and hubby Michael Kaplan; guests Sharon Pregerson and son Brad
Pregerson.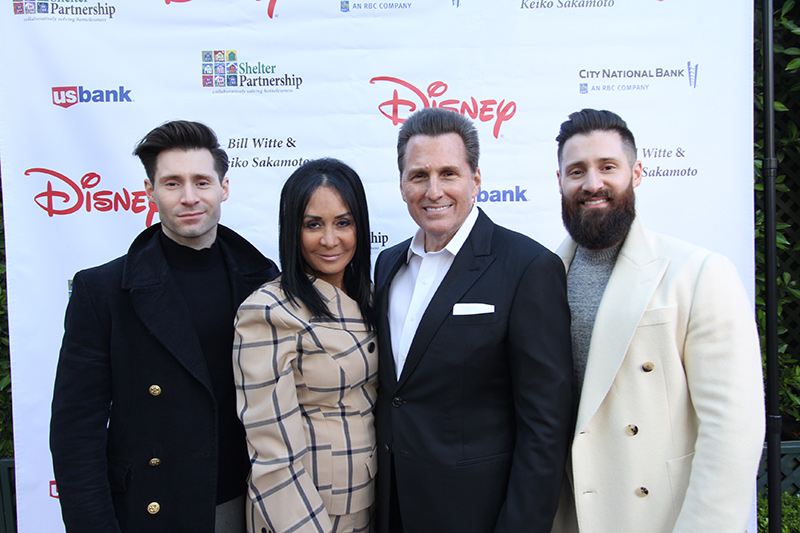 Honoree alert on the red carpet! From left: Ryan Goldston, NJ Falk, Mark Goldston and Adam Goldston, from APL, get ready for a fun evening.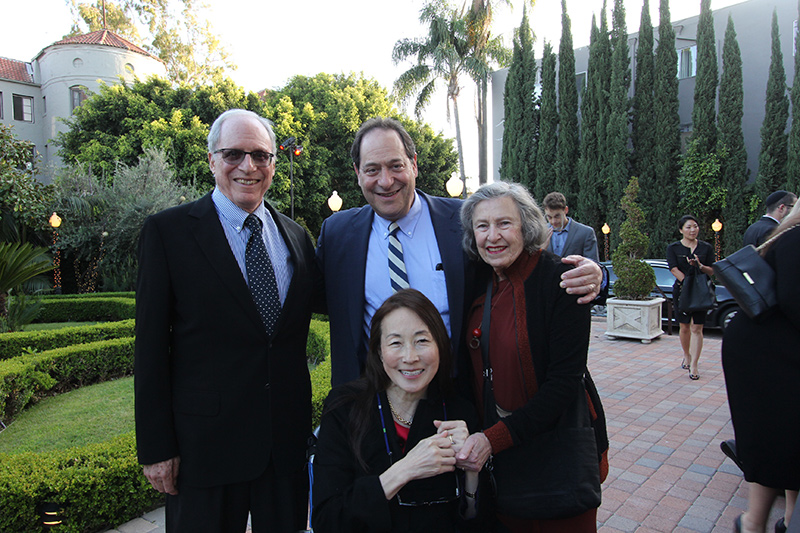 SP Chair Emeritus (sitting) Diann Kim, along with friends Lucy and David Eisenberg, and husband John Frank (center).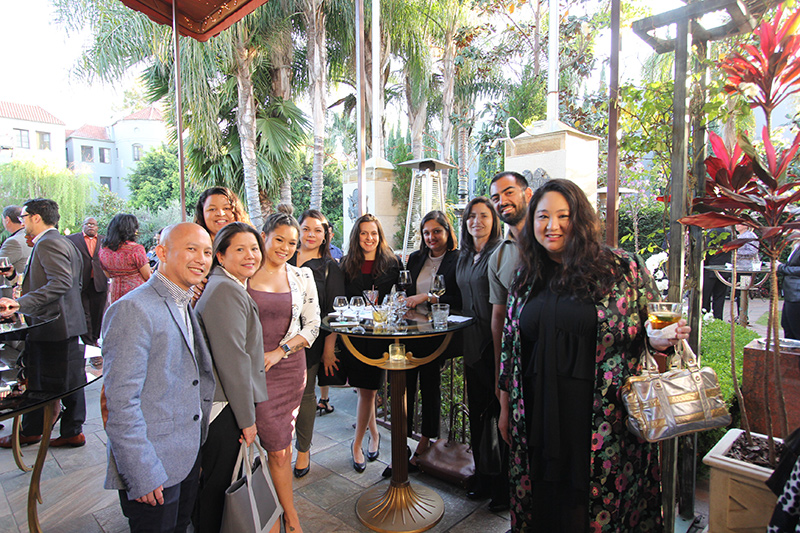 Dinner guests enjoying the beautiful outdoor courtyard of the Taglyan Complex before the festivities begin.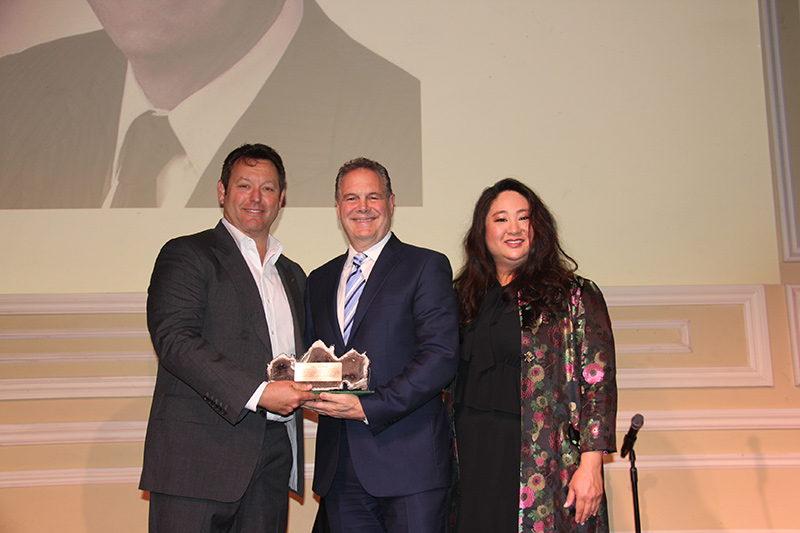 Dinner honoree Jerry Neuman (center) with David Schwartzman and Bonnie Tseng share a moment onstage at the event.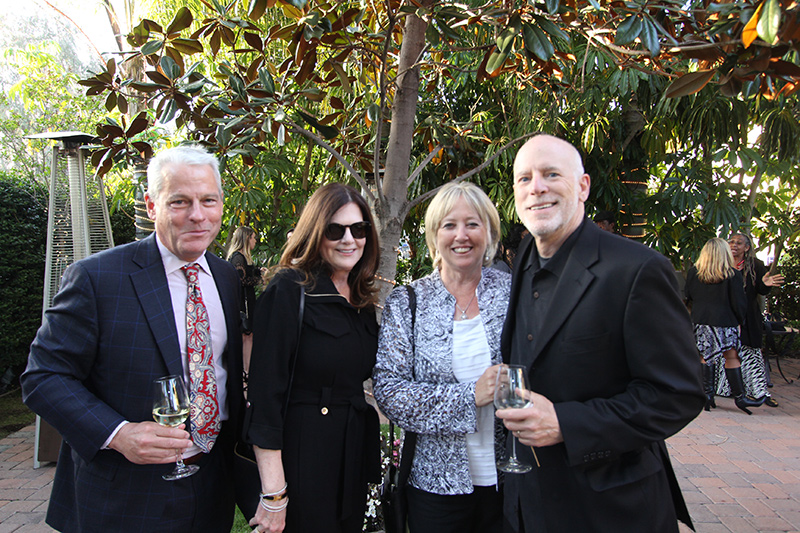 From right: SP Dinner Committee member Ira Waldman and wife Laurie welcome David Waite and Nancy Camara at the reception.