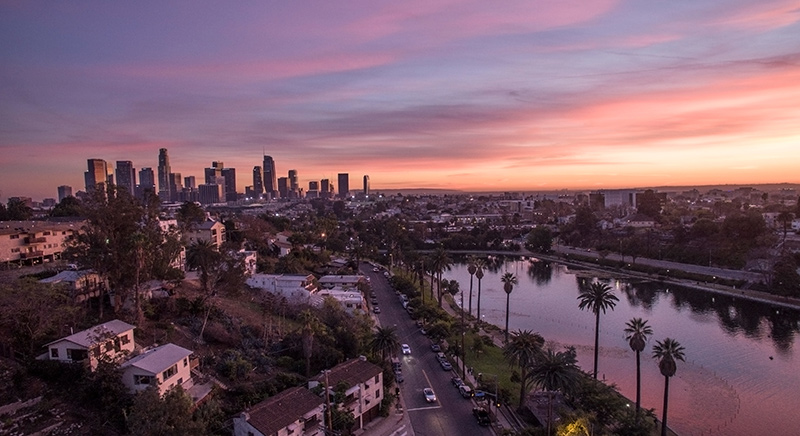 Shelter Partnership works to improve the lives of Los Angeles County residents who are homeless or at-risk of homelessness. One of the most vulnerable groups that we serve are older adults. Homelessness among older adults has grown dramatically over the past couple of years, caused by variables such as skyrocketing costs of housing and healthcare. Here are just a few of the things we're doing to fight older adult homelessness:
Los Angeles Aging Advocacy Coalition Policy Action Team: Shelter Partnership is playing a leadership role in the Los Angeles Aging Advocacy Coalition Policy Action Team (PAT), a multi-generational coalition of service providers, housing developers, healthcare agencies and other stakeholders. The PAT works by collectively identifying and advocating for policy change that will impact older adults who are homeless or at-risk for homelessness. The PAT has had several successes already.
Senior Services/Homeless Services Convening: Shelter Partnership, along with the Los Angeles Aging Advocacy Coalition, has begun convening a workgroup of homeless services providers and senior services providers in Southeast L.A. to address older adult homelessness.
Board & Care Advocacy: Shelter Partnership is engaged in advocacy to address the crisis in closures of Adult Residential Facilities and Residential Care Facilities for the Elderly (commonly known as Board & Care facilities). These facilities provide housing and basic services, such as meals and assistance with activities of daily living (e.g., dressing, personal hygiene), to low-income and disabled older adults, many of whom are mentally ill. Many of these residents would otherwise be homeless were it not for these facilities. Shelter Partnership participated in a County-led stakeholder process on this issue, provided recommendations to the Board of Supervisors, and appeared on KPCC's Air Talk to raise awareness of this crisis.
L.A. City Senior Homeless Prevention Motion: Shelter Partnership is working with Los Angeles City Department of Aging, along with other City Departments, to design a pilot program to help vulnerable older adults stay housed by providing time limited rental assistance.
Shelter Partnership continues its work on behalf of homeless older adults, thanks to our donors and supporters. Text "shelter2019" to 41-444 to make a donation for this and other services we provide.